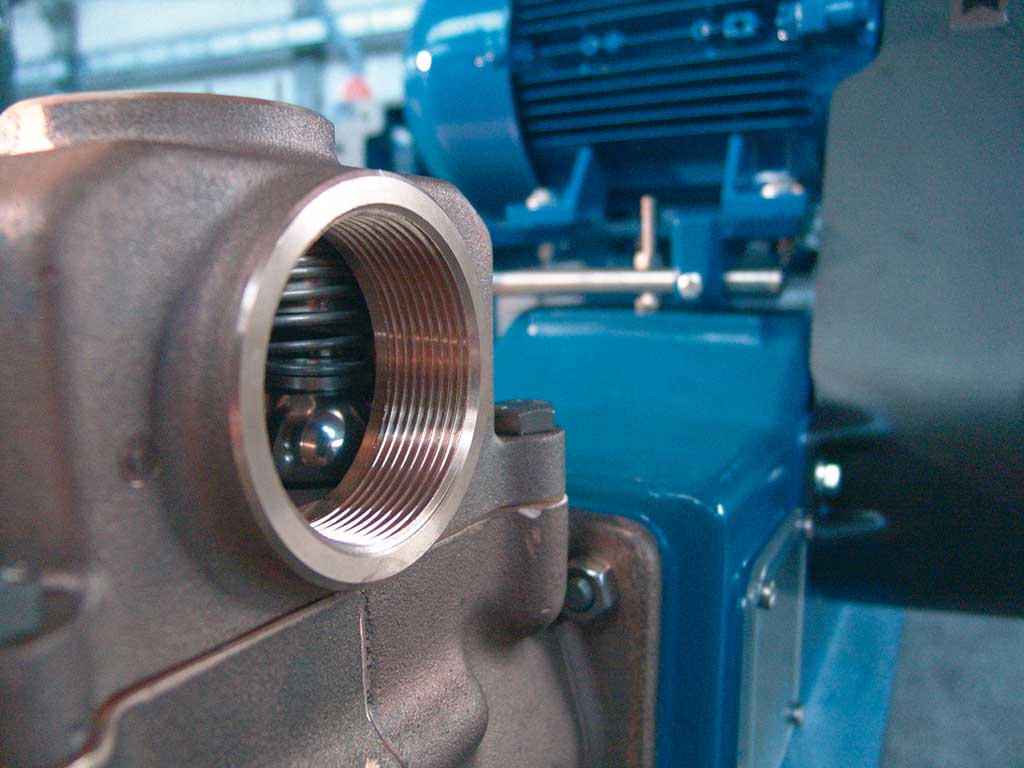 The 5 lines of MC pumps
The range includes
21 types
of pumps in more than
50 versions
, divided in 5 lines:







The Marzi Pumps, thanks to their intrinsic head characteristics along with low power consumption, are particulary suitable for feeding filterpresses.
Reliability
and quick and effective maintenance are achieved thanks to the
strenght
of the materials and
constructive validity
.
Easy inspection
and
perfect interchangeability
of components guarantee a fast and effective maintenance.
Designed for intermittent use with stop at pre-determinated pressure by means of a
pressure switch
. Properly coupled to an adjustable frequency drive
(inverter)

, can work continuosly adjusting to any particular pressure and delivery demand.
Features at a glance
Remarkable

head

along with low power consumption
High

reliability

thanks to the material quality selected in accordance to their sturdiness, matched with constructive technology that allow a great

maintenance easiness

Self-priming

with a high capacity of suction

Maintenance

facilitated from the easy inspection and interchangeability of components

Punctual assistance

and full

spare parts

availabilty for prompt delivery
Materials
The parts that make up the pump body are cast in a single block. All parts in contact with pumped materials are cast in bronze or AISI 304 / AISI 316 stainless steel. The fitting pipe thread is conforming to DIN 11851-52, ideal for foodstuff, pharmaceutics and chemical and mechanical industry. For special kinds of work or for specific requirements the pumps can be supplied in a version in which the parts in contact with the pumped product are resistant to even the most aggressive agents.
An eye to aesthetics
Whe always paid attention to the design of our products, generally excluded from a design aesthetic. The research carried out over volumes, lines and proportions brought to a pleasant look that is recognizable in the details and either for the overall effect. It have been reached an unusual aesthetic sharpening for the sector very appreciated by customers.